About NetSeek - Amazon Marketplace Specialists
A core part of our service is eBay and Amazon optimisation and management. As seasoned marketplace specialists, we live and breathe all aspects of Amazon, eBay and online retail. Having managed numerous large eBay shops (since 2004) and Amazon accounts (since 2013), including our own category-leading accounts, our specialist team is very well-equipped to help you navigate through the challenges and potential pitfalls of selling online - from Amazon product listing optimisation to a fully managed service.
How we work & questions to ask (important!)
We take a collaborative approach to hepling brands succeed on Amazon and eBay; preferring to work with you, rather than just for you. Why farm out the important work to an Amazon agency who, with the best intentions, may not take time to truly get under the skin of your business?
We understand that choosing an 'agency' to work with can be daunting. Having an external partner managing your account can lead to a loss of control. What if that company's goals do not align with your own? Will they spend more on advertising than you can manage, or will they get you in to hot water (or even worse) with Amazon by using dubious or unethical methods to gain sales?
We passionately believe that you should prepare your questions careful to screen any potential consultants or service providers. Indeed, with respect, we will have questions for you.
You should absolutely be prepared to ask as many as questions as required when you first screen prospective consultants to ensure that they are the right fit for you and that you are also the right fit for them. We are happy to answer any question you have, and indeed encourage you to ask them.
Who will manage my work?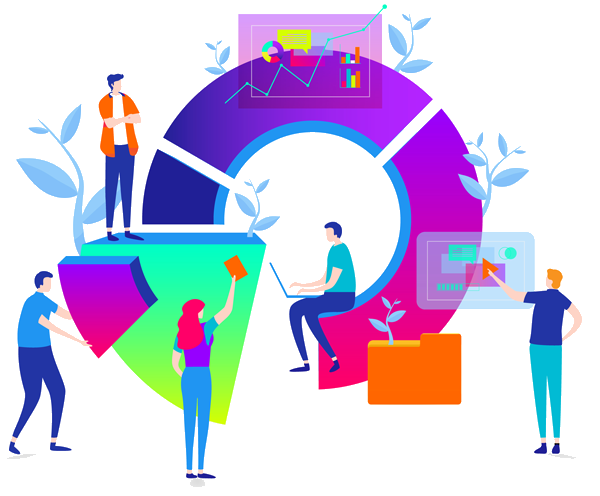 The first and most obvious question is who will actually manage your account on a monthly basis. You may be initially contacted by a senior team member but soon find that your account is filtered down to, or managed by, junior personnel after only a few weeks. With respect to how many agencies work, their business model and setup means they simply cannot afford to provide the personal touch and support issues that might require very swift action could be queued in a ticketing system. Whilst there are of course many reputable agencies that are large in size, we recommend you are diligent in the questions you ask.
If you chose to work or partner with NetSeek, you can be assured your account will at all times be managed and overseen by a senior managers(s) - often it will be the two consultancy partners working together, Mark Buckingham and Michael Cox.
Whilst some work may be occasionally carried out by specialised personnel in our team, we believe in taking a hands-on approach to really gain a thorough understanding of your business and your brand values. The more we know about the business, the better the results will be.
It is for this reason that we only take on a small number of clients per month so we can provide the absolute best levels of dedicated service that you simply may not experience if you chose to work with a larger agency.
What level of service can you provide?
Our scalable setup, capable expert team, and years of experience means we are well-equipped to handle projects and accounts of all sizes; from onsite training to full-service management of even the largest accounts - without outsourcing the work. Our aim is to help you grow as a seller and maximise your returns and we will work with you every step of the way to help achieve that - whether you are a small sole-trader or a multinational global business.
Will you work within Amazon's & eBay's terms of service
You should absolutely ask about any consultants' methods for improving ranking and gaining reviews. Amazon can be unforgiving should they believe that you abuse their marketplace. As indeed eBay can be too.
You should therefore always clarify that your chosen agency will adhere to Amazon's and eBay's terms in all their work.
NetSeek operate using only white hat, ethical methods and we expect those we work with to do the same. When starting work with a client we will have a written agreement for all parties to commit to.
What about customer service?
Exemplary customer service is critical component of successful online trading. Often, it is your only opportunity to engage with the would-be buyer or a turn an unhappy customer into a loyal brand advocate and avoid a negative feedback or an unnecessarily poor review. If your business choses to handle product enquiries whilst we focus on everything else - often an ideal setup because you are likely to understand the product better than we will - we still prefer to monitor and oversee this process, working with your CS team to ensure the best quality customer engagement and outcomes.
And as we have years of escalated customer service experience, we can advise or help handle escalated queries to turn a negative experience into positive experience.
You come highly recommended, do you have any testimonials?
If your consultant claims to be a partner to Amazon, eBay or any other marketplace or solutions provider - please, ask for proof! If the consultant cannot provide evidence in the form of a letter from the company, then ask them why.
At NetSeek we believe in developing relationships with our clients which absolutely must mean face to face where at all possible.
And hopefully, our testimonials attest to the quality of our work and the passion we have for it,
Whether you decide to work with ourselves or any other consultancy, we would certainly recommend being rigorous in your questioning. At NetSeek we choose our clients as much as they chose us and take on only a small number per month for the very reason that we want to work closely with our clients.
We look forward to talking with you.