eBay Seller Training & Consultancy
Whatever your level, we'll help you grow your eBay business and maximise your potential - and we offer a FREE one-hour consultation to professional eBay sellers to help you get started. With over 16 years' experience, we're serious about helping you take your eBay business to the next level. Whether you're looking for a screenshare consultation, group training workshops, personalised eBay courses for a large group in your community, or simply ongoing support as you grow your eBay store, we'll help you navigate the challenges of the global marketplace and steer you in the right direction to profitable prosperity.

Our FREE 1-hour eBay consultation for professional sellers allows us to understand your requirements, audit your key listings and highlight potential areas of improvement for you to consider - and there's absolutely no commitment.
NetSeek owner, Mark Buckingham, is an eBay consultant with over 17 years experience, having managed market-leading multinational PLCs on eBay and consulted a host of small and medium sized businesses. He is also a Top Rated seller of two category-leading shops. Whether you're looking to learn how to sell safely on the marketplace or seeking to maximise your global presence, NetSeek's professional eBay consultancy and training courses, are designed with you, to cater to your precise needs, goals and budget; regardless of your level of experience.
Selling on Amazon, too? Let our London based Amazon seller specialists help grow your brand and boost profits.
If you're considering launching your wares on Amazon, or struggling to elevate your brand's listings, we can help with that too; from Amazon PPC optimisation, coaching to full-service Amazon seller account management. We are experienced Amazon seller consultants with over 22 years combined experience helping businesses of all sizes maximise their potential on the global marketplace - read more about our Professional Amazon Training here here.
---
We would not hesitate to recommend NetSeek for any business looking for assistance with their eBay or Amazon accounts… We are now a global category-leading seller on Amazon and a Top Rated seller on eBay, and Mark Buckingham (owner of NetSeek) provided our business weekly support and consultancy for over two years to help us achieve our goals. We still pick his brains and appreciate the continued support from him and his colleagues.
~ Managing Director, Actesso Medical Supports Ltd (2018) | Read more testimonials here »
---
eBay Seller Training - bespoke workshops & consultancy
Need help maximising the fortunes of your eBay business? We offer onsite one-to-one and group onsite eBay training wherever you are in the UK, although the majority of our eBay training clients are in the South - from Surrey, Hampshire and Berkshire areas (Walton, Kingston, Sunbury, Staines, Windsor, Bracknell, Reading) as well as further south to Winchester, Woking, Basingstoke, Reading, Guildford, Alton and to Salisbury, Bristol and beyond.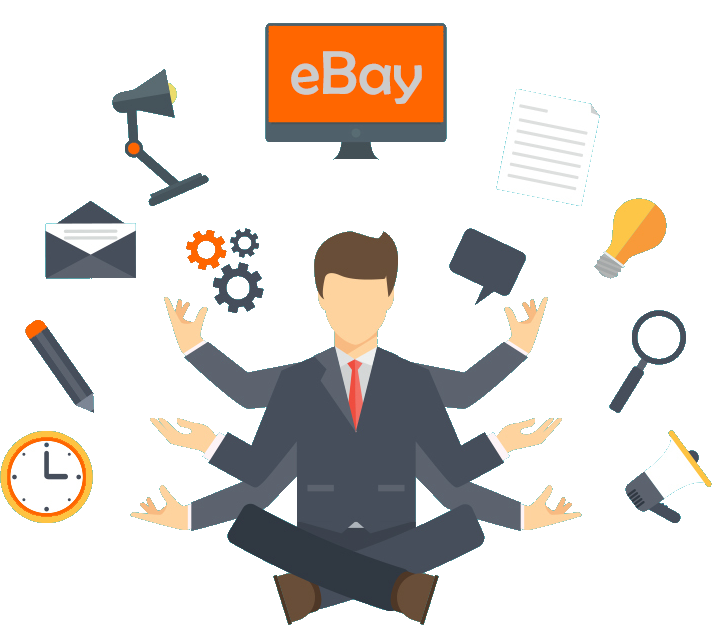 Our eBay seller specialist consultants also provide onsite eBay business training and coaching across South & South West London and the South Coast and Sussex and Hampshire, including Chichester, Southampton, Gosport, Portsmouth, Southampton, Bournemouth and Brighton.
We can also deliver professional business eBay training and consultancy workshops across the west and the north - from Birmingham, Leeds, Nottingham, Leicester, Northampton, Manchester, Liverpool, and beyond.
Need a professional eBay tutor? Let us know and we'll be happy to help - distance is not an issue.
Professional eBay training - personalised to your business
eBay training & workshops: 1-on-1 to group eBay tuition
Understand Best Match algorithm & key sales strategies
Effective shop management & customer service best practice
Gaining & maintaining Top Rated Seller status
The art of eBay listing & item specifics optimisation
Create compelling, eye-catching, pro eBay listings
Tools & techniques to research the competition
Seller metrics, DSR ratings & feedback
Tips you WON'T read on eBay Help!

Flexible, remote eBay training & consultation
Our remote screenshare training is ideal for professional sellers who have specific questions or areas they want to tackle or improve, or perhaps can't accommodate us at their offices for an onsite workshop. If you'd prefer just 2-3 hours remote screenshare consultation, our eBay specialist will discuss the key areas you want to cover in advance of any training session. We can walk you through the areas you want to cover and continue to offer support beyond any consultation.
We can also offer additional continued weekly or monthly support with your eBay shop (without long term commitment) - e.g. if you'd like us to help you 'steer the rudder' to ensure you're on the right track.
We can help with all aspects of eBay - from setting up and taking your first steps, to advanced level eBay marketplace training and eBay PPC. Please complete our FREE CONSULTATION page to arrange a free, no strings audit or consultation - or call us on +44 (0)1932 700416 for a chat to discuss your needs.
---
Mark at NetSeek has managed our eBay shop since 2004 and our Amazon account since 2014. We have mostly seen a year on year increase in sales, especially Amazon. He also provides guidance on customer service and off-platform issues that help us improve our service and accelerate sales. It's clear Mark's knowledge of the nuts and bolts of how eBay and Amazon works, has helped facilitate our growth. We certainly recommend him and his company to anyone serious about running a successful marketplace operation.
~ MD, Seagull Balustrades Ltd, 2023 | Read more testimonials here »
---
Book a free eBay consultation/ listing audit today
Complete our site survey form for a </i> professional no-obligation assessment of your eBay or Amazon listings - or call our London office on 01932 700416 for an informal chat about your eBay training requirements. And don't forget, if you're beyond the Surrey, London, Hampshire or Berkshire area and require eBay training, don't hesitate to call - we can deliver consultancy workshops or private tuition wherever you are in the UK; either onsite or via a secure remote screenshare meeting.