Working with you to manage your Amazon business
Let NetSeek help you increase your brand visibility and profits on Amazon. Are you facing stiff competition and struggling to maintain your once-successful product listings? Our specialist Amazon consultancy based in Surrey and London can assist you in creating and executing a strategic roadmap to growth while overcoming the challenges that successful sellers encounter.
Don't settle for razor-thin margins and missed opportunities for international growth. Partner with NetSeek to fulfil your true potential and achieve maximum profitability. Our Amazon training and consultancy services start with listening to your needs and challenges to understand your unique business requirements. Let us help guide you to success.
Personalised Amazon Specialist consultancy solutions
At NetSeek, we understand that every Amazon seller is unique, and that's why we tailor our Amazon training and management solutions to fit your specific needs, resources, and level of experience. Whether you're just starting out and need help optimizing your listings to kick-start sales and reviews, or you're an experienced seller looking to maximize your Amazon Advertising pay-per-click investment, we can help.
We know that there are many factors that contribute to Amazon selling success, but we believe that a well-optimized product listing is the foundation of it all. That's why we start by taking a long look at your product pages to ensure that they are intelligently optimized using data and research. By doing so, we can help you increase your visibility, sustain buy-box prominence, and avoid returns and unflattering reviews. Let us help you achieve your Amazon selling goals with our tailored training and management solutions
A marginal game
Achieving prominence on Amazon is a gradual process that requires consistent effort and attention to detail. At NetSeek, we understand that every tweak and iteration counts, and that's why we offer personalised Amazon specialist consultancy and training solutions to help you put your best foot forward and increase your chances of success.
We know that climbing to the top of your category on Amazon is influenced by many factors, including product demand, pricing, and effective optimisation. That's why we create custom Amazon training workshops that are tailored to your business needs, regardless of where you are in the UK, including London, Surrey, Hampshire, Berkshire, Oxfordshire, Kent, and beyond. Whether you prefer a one-on-one session or a team Amazon marketplace masterclass, we're here to help you every step of the way.
Book a FREE, no-obligation, confidential audit of your Amazon account
Interested in a free Amazon consultation? Simply complete our Free Amazon Consultation form here and we'll get in touch with you soon to arrange a jargon-free audit of your Amazon product pages. We'll offer our honest take on where you're at, what areas you may want to consider improving and what your options might be for getting to where you want to be on the Amazon marketplace.
Our UK Amazon Training, Consultancy and Management services are entirely bespoke and include (but are not limited to)…
Understand the basics behind setting up and operating a successful Amazon business

The art of product detail page optimisation and desktop/ mobile display

Reviews, feedback and seller metrics - ensuring the health of your account

Researching competitors and sourcing profitable products in demand

Understanding Fulfilment by Amazon, 3rd Party Marketplace and other options

Help you register your brand for increased protection and selling advantages

Understanding Amazon's policies - playing within the guidelines

Making Amazon Sponsored Ads work for you

All Amazon training can be undertaken onsite, either one on one, small groups or large. Whilst many of our Amazon Consultancy and Training clients are based in London, Hampshire, Kent, Surrey, Sussex, Berkshire and Home Counties, we can undertake onsite training across the UK, including Amazon training sessions in Leeds, Manchester, Bristol, Oxford, Norwich, Cambridge, Glasgow and beyond. Please contact us for more details to discuss your requirements.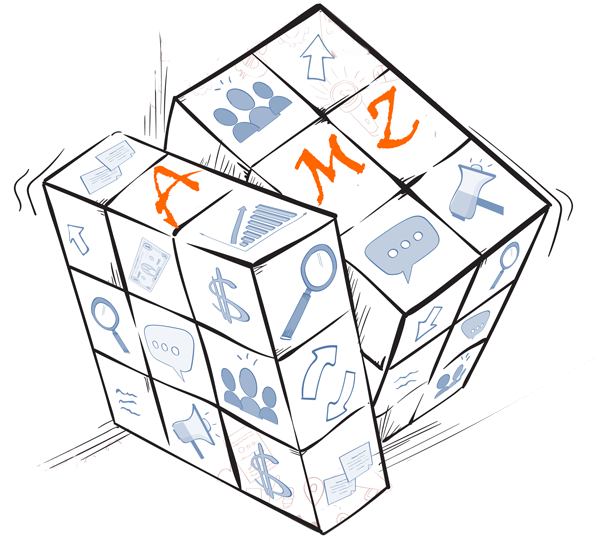 We can also provide an ongoing management/ consultancy service; some clients prefer us to 'steer the rudder' when it comes to all-important listing optimisation and Amazon Sponsored ads, to name just a few key ongoing tasks. Either way, we include telephone, screenshare and email support - subsequent to all training workshop - to help ensure you're on the right track.
Keen to boost your eBay sales?
We are also eBay seller specialists. With over 16 years experience optimising listings and managing eBay accounts.
Read more about our eBay training & consultancy services here to see how we can assist you with reaching your potential on eBay.
Book a FREE audit of your Amazon product listings
Contact our Surrey/ London based office today for a FREE consultation with our Amazon Specialist, or read more information about our Amazon Training and Management Services to see how we can help you navigate the path to success!