Personalised UK based Amazon seller training & consultancy.
Looking to launch your Amazon business and stand out in the increasingly competitive landscape? Or perhaps you're already thriving on eBay and want to conquer the Amazon marketplace too? Our consultancy, training, and comprehensive Amazon account management solutions will guide you on your journey to success. Take advantage of our FREE one-hour Amazon consultation with our in-house Amazon expert, with no strings attached and absolutely no obligation.
Seeking an expert review of your Amazon product listings, a deeper understanding of Terms of Services/ policies, or fresh strategies to kick-start sluggish sales and secure Buy Box prominence? Our London & Surrey-based Amazon training and specialist consultancy agency can offer valuable insights to maintain account health, streamline processes, enhance sales, increase reviews, and maximise profits.
Book a FREE evaluation of your Amazon listings & PPC advertising with an Amazon training specialist today.
We believe that there is always room for improvement when it comes to listing visibility, buyer engagement, conversions, and profitability. Whether you're uncertain about your listing quality, your Amazon PPC advertising isn't delivering expected results, or you're unsure about marketplace Terms of Service, our Amazon agency is here to help.
Please note, we aim to help all sellers but focus predominantly on brand owners.
Complete our Free Amazon Consultation form to arrange a remote screen-share consultation, and we'll give you an honest, jargon-free appraisal of where you're at and the options ahead. Our introductory Amazon seller training consultation is free of charge, with no-obligation.
We can also provide an ongoing Amazon store management/ consultancy service; some clients prefer us to 'steer the rudder' when it comes to all-important listing optimisation, FBA strategies and Amazon PPC, to name just a few key ongoing tasks. Either way, we include telephone, screen share and email support - subsequent to all training workshop - to help ensure you're on the right track.
Tailoring our Amazon consultancy to fit your goals & budget.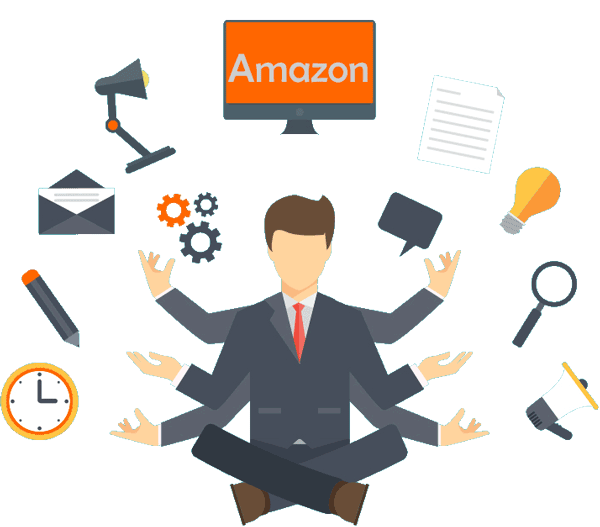 Our Amazon training and consultancy services are tailored to your goals, experience, and budget, with no off-the-shelf options. We collaborate with you to ensure everything we deliver is customised to the areas most crucial for your Amazon business, such as product listing optimisation, Amazon advertising, or researching and sourcing new products. Naturally, we aim to offer fresh ideas and insights as we work together to plan your future success.
We work with you in advance to ensure everything we deliver is tailored to areas most important to your Amazon business; whether product listing optimisation, Amazon advertising or researching and sourcing new lines. Naturally, we hope to offer fresh ideas and new insights as we work with you to plot the path ahead.
NetSeek founder Mark Buckingham and his Amazon consultancy partners have extensive expertise in setting up, optimising, and managing successful Amazon businesses. Our London Amazon training, consultancy, and management services can be delivered across the UK and adjusted to fit your requirements and budget…
Account set-up and the key to operating a streamlined Amazon business

The art of product detail page optimisation & desktop/ mobile display

Reviews, feedback and seller metrics - ensuring the health of your account

Help you register your brand for increased protection & selling advantages

3rd party software integration for inventory management & re-pricing

Researching competitors and sourcing profitable products in demand

Fulfilment by Amazon, 3rd Party Marketplace, vendor & other options

Understanding Amazon's myriad policies & guidelines

Amazon SEO and white-hat ranking techniques

Optimising Amazon Sponsored Ads for increase sales & reviews

Remote Amazon training & coaching.
We typically provide our Amazon training and consultancy via Zoom, but we also welcome the opportunity for onsite Amazon coaching - whether it's a one-on-one mentoring session or a team workshop. No matter where you are in the UK, our Amazon consultant specialists can visit your offices. For clients outside of London, Surrey, Sussex, Hampshire, Buckinghamshire, Oxfordshire, and Berkshire who cannot accommodate us, we can offer a series of remote Zoom training sessions. Distance is not an issue - let's discuss how we can best deliver bespoke Amazon training programmes that suit your business's needs and budget.
Our Amazon training solutions aim to significantly enhance your knowledge, equipping you and your products with the best chances of visibility and sales in an increasingly saturated marketplace. Our continued support, included in any training workshop, ensures you stay on the right path.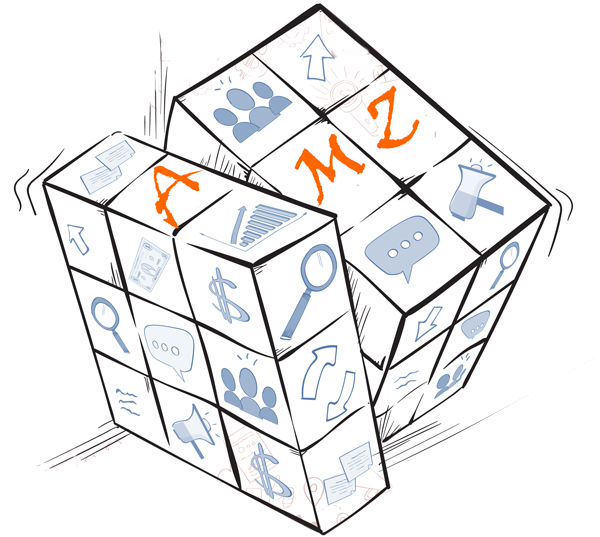 Our Amazon training solutions will be designed to vastly increase your level of knowledge, to give you and your products the very best chance of success of visibility and sales and an increasingly saturated marketplace. And our continued support thereafter - part of any training workshop we offer - will ensure you stay on the right path.

Eager to maximise your eBay sales too?
NetSeek owner, Mark Buckingham, is a veteran eBay consultant (and Certified eBay Education specialist) with over 19 years' experience optimising listings and managing eBay accounts (and over 11 years as an Amazon consultant, too). Read more about our eBay training & consultancy services here to see how we can assist you with reaching your potential on eBay.
Want to know more about our UK Amazon training and management? And how to maximise your eBay sales too? Contact our Surrey/ London based office today for more information on our London based Amazon consultant agency, and how we can help you navigate the path to success on Amazon!