Google Analytics - Training & Consultancy
Whatever the nature of your website, you can't afford not to use Analytics to track and analyse your visitor's behaviour. Just going by 'gut feel' or sales data, may mean you're missing valuable opportunities to optimise your website to improve the user experience and maximise conversions.
NetSeek can help you integrate your Analytics to maximise your Google Ads paid search and SEO and help you understand how to benchmark and measure your site's traffic to ensure your site is truly delivering what your customers want.
Whether as part of our SEO, Google Ads or eCommerce training and support services, or as a standalone consultancy service, we can help you with:
Understanding the Analytics interface
Account setup or optimisation
Tracking code and tracking
Using data to enhance your SEO & PPC
Benchmarks & goals
Conversions & data integrity
Advanced configurations & measurements
Troubleshooting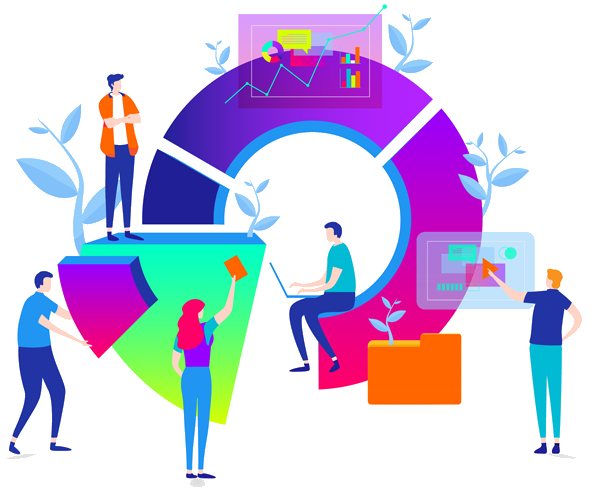 Doing business online is a marginal game - every smart tweak and iteration can make the difference between a sign-up and purchase or a conversion, or a wasted opportunity. We'll help you ask the right questions, using Analytics as a guide to observing potential drop-off points or areas of improvements to be made. What pages work best? Is the checkout experience time-consuming and off-putting? Where are your visitors, what platforms are they using?
We believe Analytics is one of the most important tools in the suite of Google tools that are available to all - and we'll be happy to undertake personalized training and consultancy to help you take advantage of your Analytics as you pursue profitable prosperity online.
Selling on Amazon or eBay and want to know more about how we can help optimise your listings and bolster your presence on the marketplace? Read more about our eBay business seller training here or visit our Amazon optimisation page to read more about our services.
Or simply call our offices on +44(0)1932 700416 today to have a chat with our eCommerce specialist. We look forward to hearing from you.