We initially reached out to NetSeek for advice selling FBA; it was clear that NetSeek have knowledge far greater than listing items and optimising PPC. NetSeek go that extra mile to understand your niche and really put the client's business first. I am happy to recommend them, as they will no doubt add value to you and your business. Keep up the great work guys!
Ghurminder Dhillon – The Boot Buddy (As seen on BBC's Dragon's Den, securing investment from three of the Dragons)

We have been a client since Oct 2019 and as of April 2023, we have signed up for another 12 month contract. Our experience with NetSeek providing a full managed Amazon consultancy service, has been excellent. A clear and concise proposal was executed thoroughly with no stone left unturned by Mark of NetSeek and Michael of Actimerce. The joint expertise and experience they share makes NetSeek the ideal partnership to drive our eCommerce business forward, and within days the results of their work were visible.
We need no further convincing that we have found the right consultancy to develop our eCommerce business and brand as we push forward with ambitious plans for growth. We thoroughly recommend their services.
Tom Norton & Jamie Haydon | Mr Tubs Pork Crackling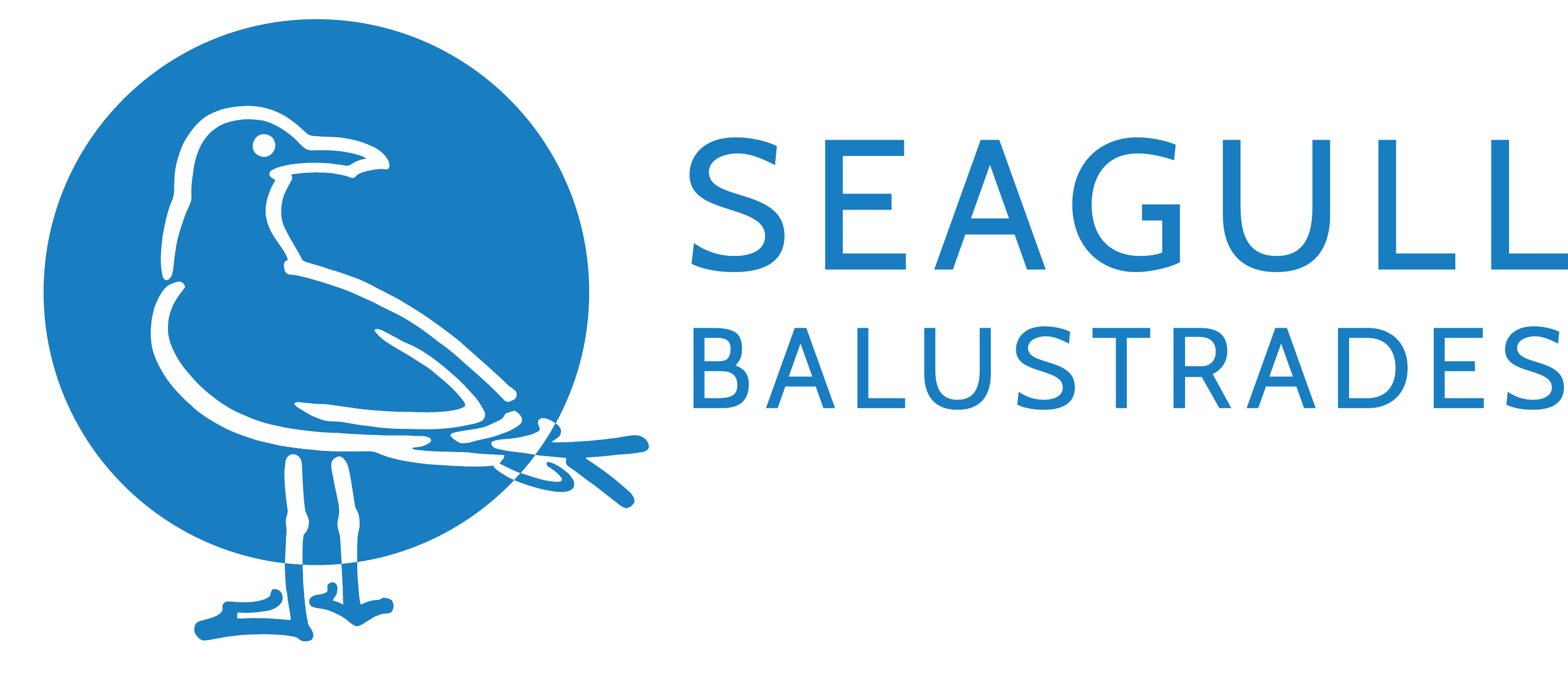 As of Feb 2023, NetSeek has managed nearly all aspects of both our Amazon account (since 2014) and our eBay account (since 2004) - the results are very impressive, with a year-on-year improvement. We are category leaders and appreciate Mark and his team's proactive approach and attention to detail in ensuring we maintain this foothold and present our brand in the best possible fashion. It's a competitive space but with his expertise we are seeing an increasingly positive return thanks to their passionate approach to Amazon consulting.
Netseek has also co-managed our Google Ads account for several months now and the results so far are impressive - and with their expertise we are expecting to see an increasingly positive ROI.
D Worley, Managing Director, Seagull Balustrades Ltd / Seagull Fittings Ltd - Feb 2023 | UK Market leading distributor

We started to work with Netseek and their partners Actimerce last year for Amazon and general consultancy for eBay. Our Amazon sales have grown from low daily sales to being a credible competitor on Amazon; we have a number of listings on page 1 and appear as an amazon recommendation throughout the year. For eBay we have consistent monthly income, which has helped clear old stock. Highly recommend working with Netseek and their partners.
R Ali, Managing Director (UK) Manuka Lab, May 2023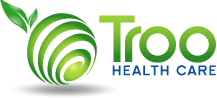 NetSeek have been working to develop our Amazon presence. We have been on Amazon since near the beginning and already had a strong presence. However as things have developed we have failed to adapt and keep up with the changes Amazon has made. We approached NetSeek due to a trend in our sales decreasing over time.
NetSeek have managed our account expertly and diligently and we have seen a sharp and steady rise in sales. They are experts in their fields and very easy to work with due to the constant communication. I prefer to let our outsource partners press on with the job at hand and NetSeek have been able to do this and provide an important extra function to our business. I would not hesitate to recommend Netseek (working in partnership with Actimerce) to any company selling on the Amazon marketplaces.
John North – Director, Troo Health Care Ltd

Water2Buy are a leading manufacturer of water softener and filtration products. We believed we had significant potential to fulfil and were confident that, with the help of Amazon marketplace specialists, we could take our business to the next level on the marketplace. After some consideration, we selected the NetSeek (working in joint-partnership with Actimerce) to provide a managed service for a 4 month period, to help take our Amazon account to the next level, until we were capable of managing the process in-house.
NetSeek worked quickly and diligently to implement our agreed strategy – along with their own impetus and creative ideas - overhaul and optimise our listings with A+ content, and re-organise and refine our advertising campaigns. They were open, responsive and communicated their findings regularly.
After 4 months, we are now ready to take the account in-house with dedicated staff. We thank Netseek/Actimerce for their efforts and have no hesitation in recommending their services. We will continue to call on their expertise and support after the handover.
Kevin Egan, Director – Water2Buy Nov 2019

As a leading developer of eCommerce solutions, we take client satisfaction extremely seriously; ensuring our clients receive the best service possible. We have no hesitation in referring our clients with eBay and Amazon consultancy needs or managed service requirements to NetSeek.
We have worked with NetSeek since 2012 on various projects and their professionalism and passion for the Amazon and eBay marketplace (as well as search marketing in general), is evident to see. Our clients have informed us that they have been very happy with the services NetSeek has provided. We look forward to many more years working together…
Andre Kruger, Managing Director | [eSeller Solutions Ltd](https://www.esellersolutions.com/) (2018) | eCommerce development company

NetSeek worked with us on a weekly basic between 2015 to early 2018, helping to optimise and manage our burgeoning Google AdWords PPC campaigns and also providing recommendations on SEO … I would not hesitate to recommend NetSeek for any business looking for assistance with their eCommerce platforms or search marketing. Although we are now equipped to handle this week in-house, thanks in part to their excellent training, we still call on them to provde valuable support and insights as we move forward…
We would not hesitate to recommend NetSeek for any business looking for assistance with their eBay and eCommerce platforms…It's worth noting that we were already a global category-leading seller on Amazon and well-equipped to handle this in-house; however Mark Buckingham (owner of NetSeek) and his team, provided useful new insights and we still pick his brains. We appreciate their continued support….
Managing Director, Actesso Medical Supports Ltd (2018) | Leading online UK retailer & supplier of medical supports

We had withdrawn our product offering from Amazon Vendor Central because our brands were poorly presented and we lacked control over pricing and image. Netseek rapidly created listings that we are proud of for a large range of products across various brands.
We have seen steady and sustained growth in sales and Netseek are fast and responsive in navigating the ever changing pitfalls and challenges that Amazon retailing can present. We are confident we now have a secure foothold and bright future in this dynamic marketplace.
Andrew Wiseman. Director | [Dark Stag, Glamtech & Siroshi brands](https://www.darkstag.com/) (2019)

We approached Mark Buckingham of NetSeek to help two of our PLC's businesses to launch on eBay. We needed expert guidance and advice from a professional eBay consultant and found Mark to be well-informed and helpful in assisting us identifying the best plan of attack to attain quick growth on the eBay marketplace. Mark undertook several onsite training workshops with our staff, as well as additional offsite support to help achieve such, as well as co-producing professional eBay template designs in conjunction with eSeller Solutions.
Within several months we had attained Top Rated Status and were equipped to bring eBay fully in house, and we would like to thank Mark for helping to make this happen. We would also note that Mark was receptive to suggestions and feedback regarding his own consultation and was prepared to be flexible in helping us achieve our aims as quickly as possible. We would not hesitate to recommend NetSeek for any business looking to expand their eBay presence.
Katie Wood-Field, Chief Financial Controller & Project Coordinator | September 2015
Chimes approached NetSeek to help with SEO for our music retail website. We had some training sessions with Mark where he gave us some useful tips for SEO and how to improve our website and traffic to our site. Mark was knowledgeable, professional and very helpful. I would thoroughly recommend him to help with improving your business's website.
Natalie, Manager - Chimes Music Ltd - Oct 2018

Circle 33 worked with Mark from NetSeek to deliver some pilot training workshops on How to sell on eBay Beginner and Intermediate Classes. To date the feedback from residents has been extremely positive, with all saying they feel more confident using eBay and many have already sold goods on the site, with some now looking to generate a regular income through sales. These courses directly support Circle 33's strategic objectives around supporting residents out of financial exclusion. Residents have responded really well to Mark's eBay training; the classes are interactive and engaging with everyone able to get involved.
Mark has been great to work with, with regard to setting up the classes and the level and content of each session; he has been able to deliver classes at times that suit our residents and we hope to continue the partnership further.
Circle 33 - Employment & Training Partnership Manager | Oct 2012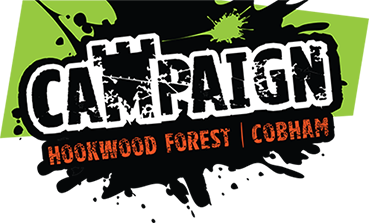 Campaign Paintball is one of the largest independent paintball venues in the UK. We felt our search engine rankings weren't what they could be and sought a company to help improve our exposure across the board. We chose NetSeek for two reasons: we found them towards the top of Google for our initial search queries, and they impressed us by their proactive attitude.
NetSeek took time to consult Campaign on the required approach before working with our team to improve our copy to be both more search engine and easier to read. The site now reads better, is more persuasive and informative, and is evidently better optimized for search engines. Soon after implementing these changes, we were delighted to find our site gaining improved Google listings for some major keywords.
We are pleased with the results so far and have no hesitation in endorsing their services to any kind of business seeking professional copy writing and optimization solutions.
Campaign Paintball | London paintball venue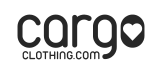 We would thoroughly recommend Mark to anyone who is a complete novice as far as optimising their website and the use of Google Adwords. Mark came to see us in Cornwall from London without a thought and charged an extremely good rate for doing so.
He explained everything in full and was very patient and understanding with our lack of knowledge. He was clear and precise and made us feel very happy/ comfortable in asking hundreds of questions which were probably very basic for him!
A lovely and very knowledgeable chap…..thank you once again Mark!
Sue & Matt Stuart, owners Cargo Clothing Clothing | UK clothing company

Having employed NetSeek after a recommendation from a client, we have no regrets whatsoever: their style of work, and relaxed yet professional approach suits my own outlook and as a result, they were a pleasure to work with. Their results speak for themselves - within 4 weeks of work being completed JMHFitness had increased it's workload by 30% without our daily Google hits increasing by 100%.
John Hibbs , Proprietor JMH Fitness | Southwest London-based personal fitness coaching

Mark has delivered a number of eBay classes across L&Q's communities at beginners, intermediate and advanced level. The courses have focussed on how to buy and sell safely on eBay, how to maximise sales and customer feedback and setting up an eBay business. Over 200 of our residents attended the training courses and were very positive about the experience, expressing that they now felt more confident to use eBay and that they had a much better understanding of how to make the best use of it for their business.
Mark has been a pleasure to work with, he has been very passionate about the project and this has come across during his classes where he has developed excellent rapport with attendees. He has been flexible in his approach to what was a new venture for us and this has helped ensure the success of the project.
Sheryl Martin, Senior Manager L&Q Housing Association | Oct 2012

We found our session extremely useful and insightful and many of the points you raised have already been implemented with clear signs of success. Your knowledge of the inner workings and complexities of Ebay was impressively deep.
We'd certainly recommend your consultation services to other Ebay traders, especially those newly launching their products onto this marketplace.
MajorDeal.co.uk | Spring 2012

After considering a variety of web designer companies, we opted for NetSeek, working in close partnership with I O communications. Their own sites reflected exactly what we were looking for. Throughout the project, they came across very professional, promptly designing a site that meet all of our objectives.
Only 4 weeks after site launch, we are pleased to confirm that NetSeek, working with I O have exceeded our expectations and achieved an extensive number of top rankings on Google according to our major catch phrases. All I can say about our site is fantastic - we are very impressed. A job well done!
Joachim Jungwirth, MD Micrologic Ltd | Greenwich based IT support firm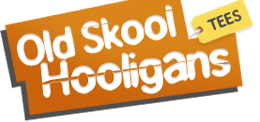 I was very happy with the consultation that I had with Mark. It really helped me to focus on the small things that I could do with my eBay listings and store that I hadn't really made an effort to do previously. I think that all eBay store holders / sellers should occasionally get a second opinion on how they are doing things and speaking to an eBay consultant like Mark can only do you some good. It's so easy to just list things and then leave them to their own devices. Mark pointed out how how can do so much more to get them noticed.
Old Skool Hooligans Ltd | Dec 2012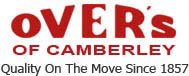 We would just like to pass on my appreciation for all your hard work and attention to detail when putting all the text together for our new website, I am sure without your enthusiasm we would never have completed our site within the allocated time frame. We would have no hesitation in recommending your services, we are sure to do business again!
overs.co.uk Overs International Ltd | worldwide removals company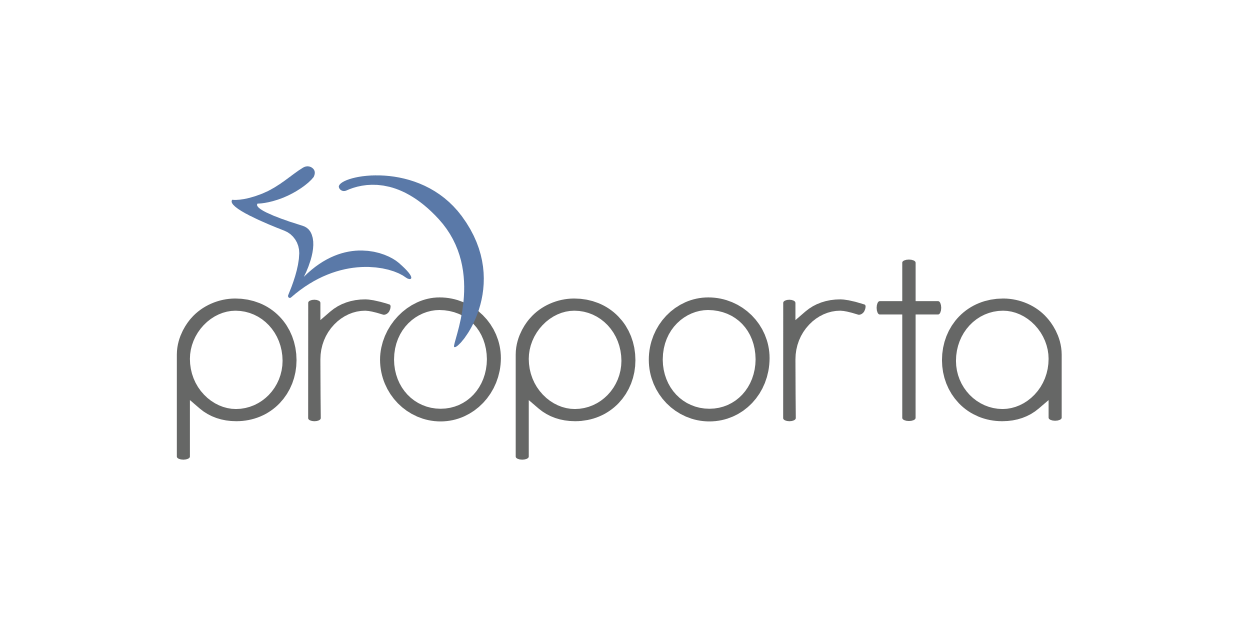 The Marketing team at Proporta booked the one day eBay training course in the hope it would increase our websales and offer guidance on how best to use eBay and get that golden Daily Deal, Mark certainly didn't disappoint. Our eBay sales have increased by 30% since undertaking the training.
We also found the section on Search Engine Optimization enormously informative and useful. The package that we chose included a follow up session that we undertook a few weeks later and the further guidance provided during this has been invaluable.
Head of Marketing, Proporta.co.uk

Since NetSeek optimised our website, our rankings have increased dramatically across Google, MSN and Yahoo search engines. The site also reads better and is much more user friendly. We found NetSeek, and their design partners e-Designscape, to be efficient, friendly and showed excellent communication skills throughout the period of the project. We will definitely use Netseek in the future.
Reza Sabba, Director Rayotec | UK solar energy and underfloor heating systems

NetSeek provided copywriting services for our recently updated corporate website. Our primary goal in utilizing NetSeek was to improve website search engine visibility while improving the overall sense and flow of our site. The results were impressive, to say the least.
We found working with NetSeek to be a pleasure. Their service was prompt and professional. We were most astounded by their ability to effectively communicate information despite great distances between our bases of operation.
We are pleased to endorse the services provided NetSeek provided us and look forward to our continued involvement with them as our website continues to evolve.
Roger Steers, P.Eng., - Principal Read Jones Christoffersen | Vancouver-based structural engineering firm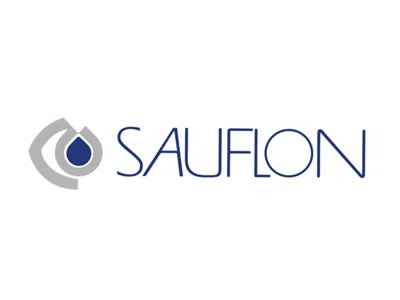 e-Designscape Ltd (NetSeek's design partners) design successfully projects Sauflon's multinational company image and answered all of the points detailed in our project brief. The entire process was project managed by e-Designscape, including copywriting and search engine optimisation and we were kept informed of progress throughout the site construction.
We are delighted with the end result and the feedback from our customers has been tremendous.
John McManus, Sales Training & Business Solutions Manager Sauflon Pharmaceuticals | leading contact lens solutions supplier
NetSeek clearly has an in-depth knowledge of SEO and had taken the time to look closely at our websites prior to the consultation. During a two hour meeting, NetSeek was able to offer to offer some excellent advice on both areas. We are now in the process of implementing some of their suggestions.
Ben Tisdall, Director Speeddater.co.uk & Speeddateronline.co.uk | Pioneers of Speed Dating

We started working with Mark and the guys at Netseek some months ago and since then we have worked hand in hand re-writing the script for our entire website. We weren't totally sure how quickly this work would have an impact on our business but have been pleasantly surprised at how quickly Netseeks efforts have got the People Tree some top listings.
I guess the acid test for any web optimisation work is how quickly you can convert the work done into enquiries – we have without question had at least a 30% increase in the amount of calls we receive and our website has increased traffic by an average of 3000 hits a month. Mark works tirelessly to get the job done and we now feel as though Mark and Netseek are an extension of our own management team providing us with a flexible ongoing resource at realistic prices. I would highly recommend their services to anyone in a similar situation.
Steve Di Piazza, Director The People Tree | UK's leading Bar & Chef recruitment agency

The Power Switch and associate companies enjoy a long standing, successful relationship with NetSeek and their design partners, e-Designscape Ltd. Since engaging the services of NetSeek to create and optimize our energy savings website, thepowerswitch.com, we have worked closely with NetSeek to design and promote two additional websites.
The results are very impressive. We have recommended NetSeek to a number of our clients who have benefited similarly from their comprehensive web services.
Andrew Park, MD ThePowerSwitch.com | Glasgow based energy rate brokers
After setting up our Bay store, and with such a vast amount of information to wade through, we decided to look for technical support to help us optimise our business to ensure we were getting the most out of EBay…I was recommended Netseek and would like to say that I was delighted we contacted them. Mark is well very informed on the subject and was extremely good in translating my brief to him. He was very patient, concise and answered all of our questions that we threw at him. Most importantly, he kept things jargon free! Even after our first meeting, we have already made some changes in our strategy that will help drive traffic to our store.
Netseek should be a company that you definitely add to your 'favourites'.
Vintage Clothing

Thanks to Mark Buckingham and NetSeek we not only understood Google's Adwords thoroughly, but crafted a powerful Adwords campaign that sent our business through the roof when we re-launched.
We'd been through two sets of expensive internet marketing consultants who made things more difficult than they really were.
Mark's patient, jargon free, hands-on Google AdWords training was not only much cheaper, but added much more value and, most importantly, enabled us to design, launch and manage AdWord campaigns independently after the first couple of weeks.
Andrew Birtley, Chief Executive WineDirect.co.uk | leading online wine & gift retailer